It is the rainy season here in Kyoto...the sun shines after a few rainy days.
Today, we'd like to introduce the Gion Matsuri, the festival of Yasaka Shrine, and the delicious course dinner of Hamo (pike eels) as well.
Gion Matsuri is one of the most famous festivals in Japan and it takes place over the entire month of July.  There are many different events, but the grand procession of floats (Yamaboko Junko) on July 17 is particularly spectacular.
Yamaboko Junko has been registered as a UNESCO's Intangible cultural heritage in 2009 and recognized as the world's most important cultural heritage since then.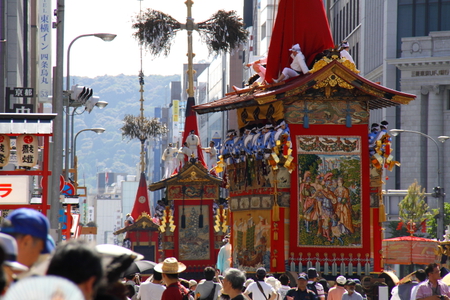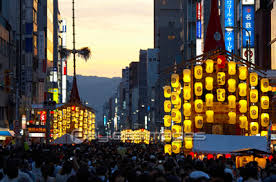 For decades in the long history, the people in Kyoto started to enjoy eating pike eels during Gion Matsuri for a certain reason...

In the old days, fresh fish from the sea mostly died on the way to Kyoto due to the worse transportation than nowadays.  However, only pike eels survived from this journey, which represented their physical vitality.
In this way, pike eels are said that they contain a "Secret energy essence" and have been preferably eaten by the people in Kyoto.
Moreover, pike eels have countless tiny bones from head to tail and are almost inedible, but it was the chefs in Kyoto who made them the delicious white flower looking "Work of Art".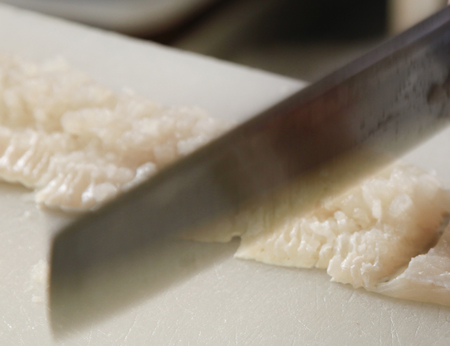 After the rainy season, it will be the best timing to enjoy Hamo (pike eels) for its mature taste.
Please definitely come to Kyoto this summer to stay with us, to see the exciting Gion festival and enjoy a delicious Hamo dinner!
**********
A Special Stay Plan with Hamo (Pike eels) Dinner at JIKISHIAN(May1-Sep30)
Reservation can be made from the following website:
https://www.489pro.com/asp/489/menu.asp?id=26000028&ty=ser&list=YES&lan=ENG&liop=1#26

**********
Please also enjoy the photos of the Hamo dinner below: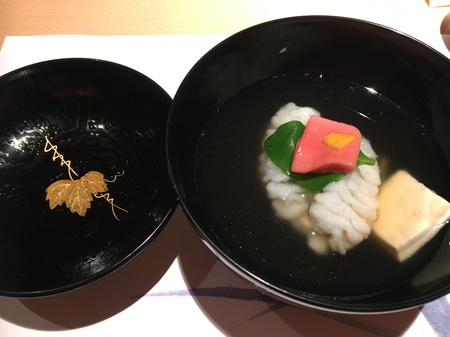 The soup of Hamo and Namafu (wheat gluten)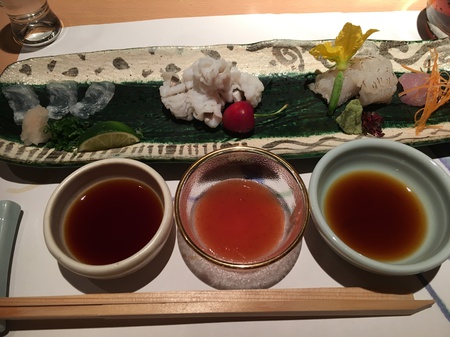 Slices of raw, boiled and slightly grilled Hamo with 3 different sauces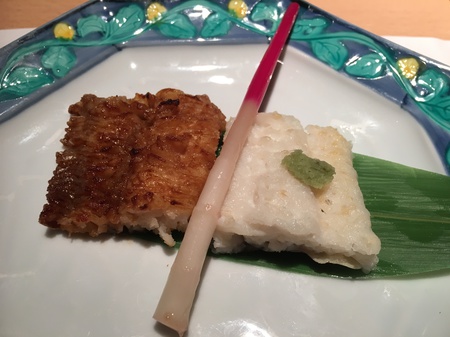 Genpei-yaki, grilled Hamo in opposite colors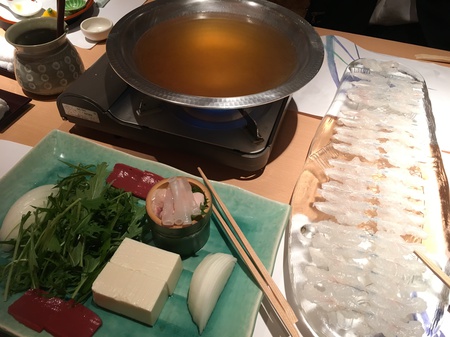 The climax of the course, Hot-pot dish

We are looking forward to welcoming you to Kyo-Yado Usagi soon.
Kyo-Yado Usagi English Page:
Contact us: